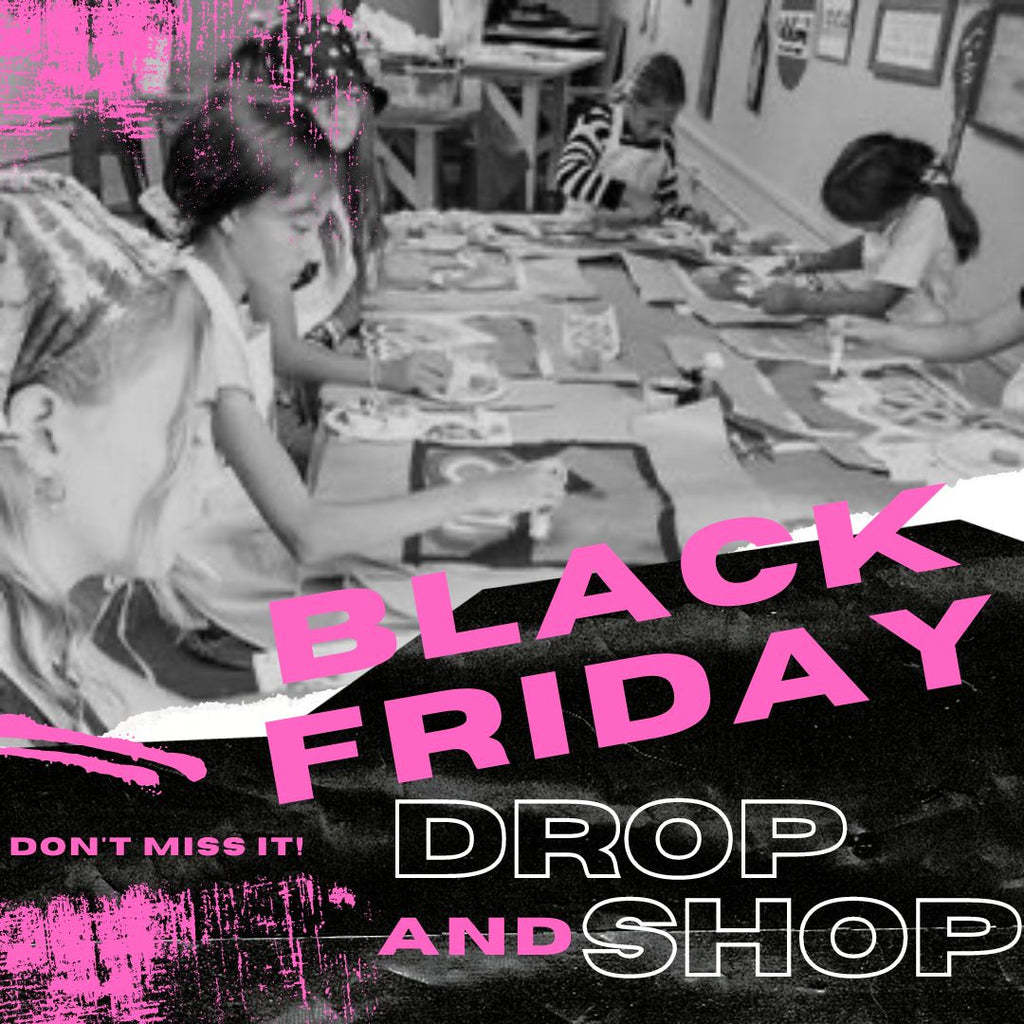 Black Friday DROP & SHOP Kids Craft Day!
$ 80.00
DROP off your kiddo and go SHOP on Black Friday!
Your child will not only have FUN while attending Drop & Shop, at the end of this session, each will go home with FOUR gifts to give PLUS an ornament set to keep or give!
Gifts that are perfect for parents, grandparents, siblings…anyone! The gifts will be gender neutral to make git giving a breeze! 
Details: 
For ages 7-14 years old 
Boys and Girls welcome!
Projects will be based on your child's age and abilities. 
7am-12pm 
Donuts provided for breakfast!
Drop & Shop cost is non reFUNdable.