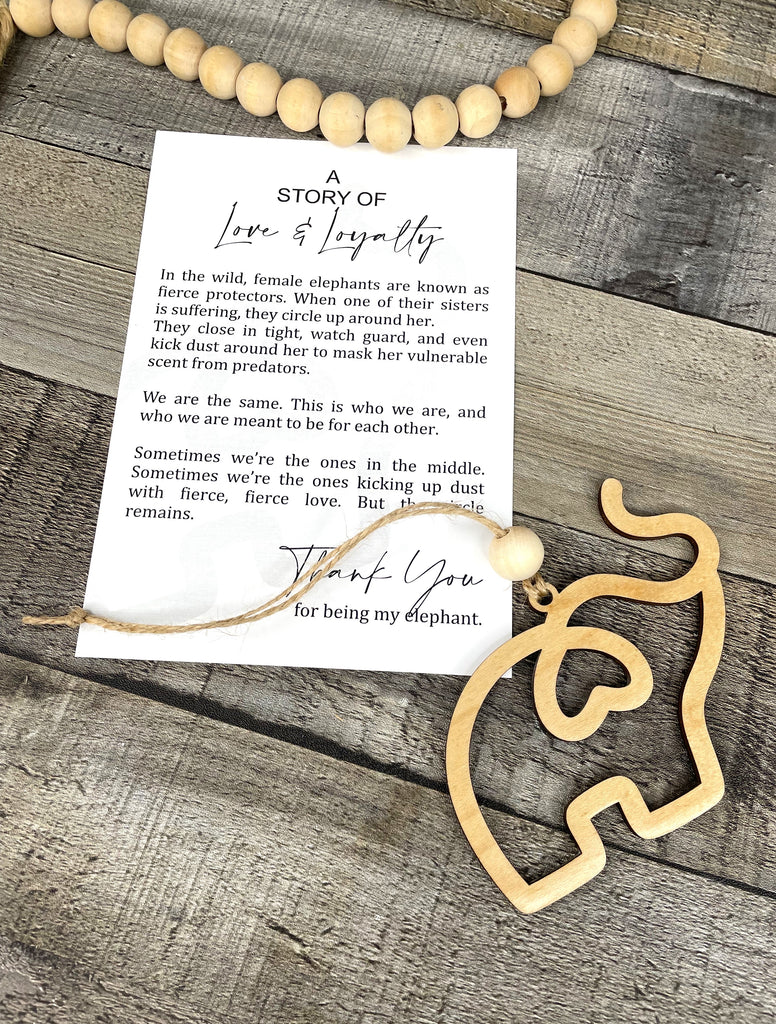 Sisterhood/Friendship Elephant Ornament
$ 18.00 $ 10.00
Sisterhood/Friendship Elephant Ornament comes ready to gift or display!
Comes with bead & string, loyalty card and small bag. 


In the wild, female elephants are known as fierce protectors. When one of their "sisters" is suffering, they circle up around her. They close
in tight, watch guard, and even kick up dirt around her to mask her vulnerable scent from predators.
🐘
We are the same. This is who
we are, and who we are meant to be
for each other.
🐘
Sometimes we're the ones in the middle. Sometimes we're the ones kicking up the dirt with fierce, fierce love. But the circle remains.
🐘
THANK YOU
for being my elephant.
Your order will ship within 20 business days. All sales are FINAL no returns or cancellations will be honored.